PhishTank is a collaborative clearing house for data and information about phishing on the Internet. We can use Phishtank to help take down and disrupt phishing operations.
We are also working on some custom tooling; however, in the meantime let's make sure everyone knows how easy it is to help fight phishing!
Getting Started
To report and vote for sites on Phishtank, you first need to register on the Phishtank site at https://www.phishtank.com/: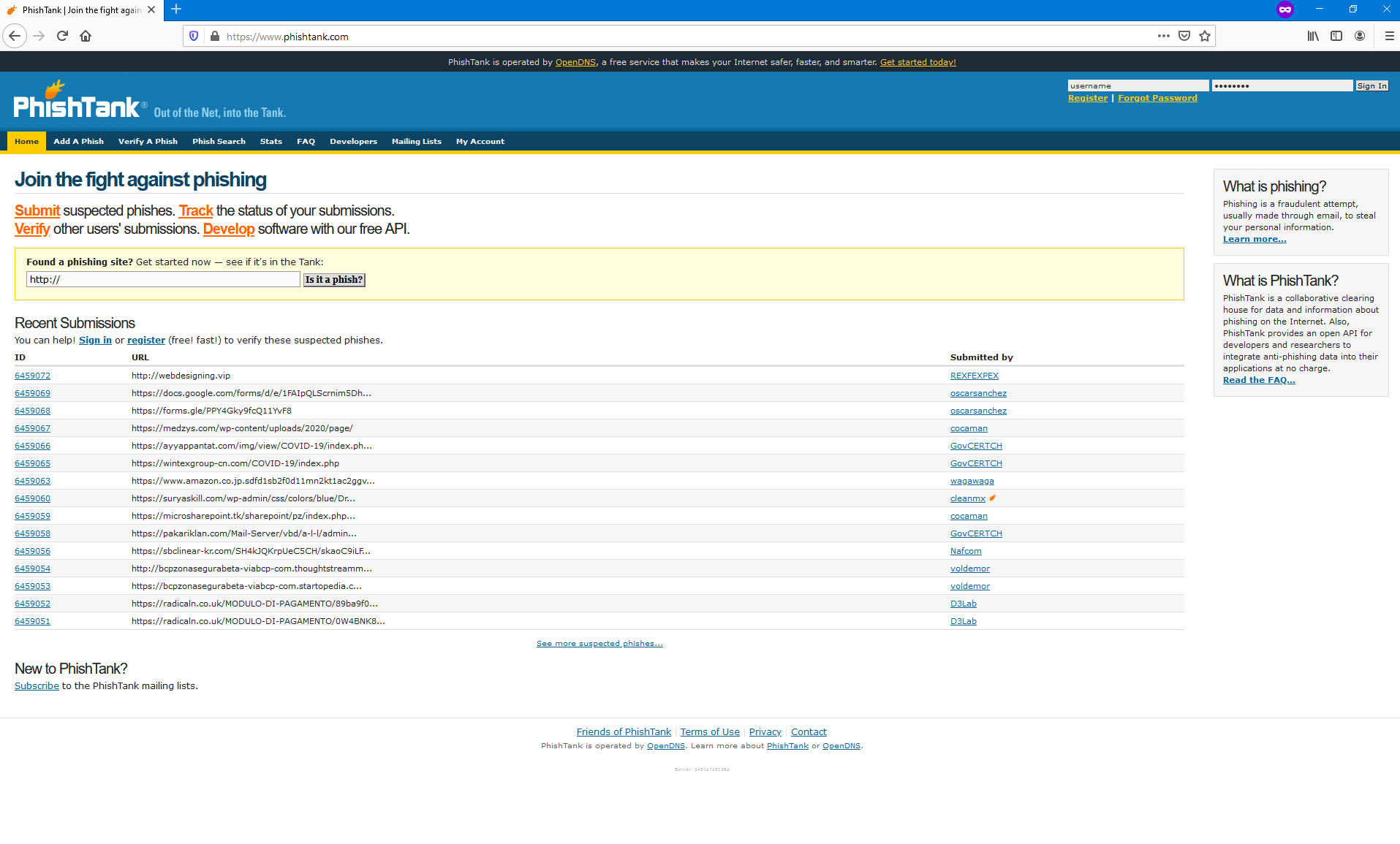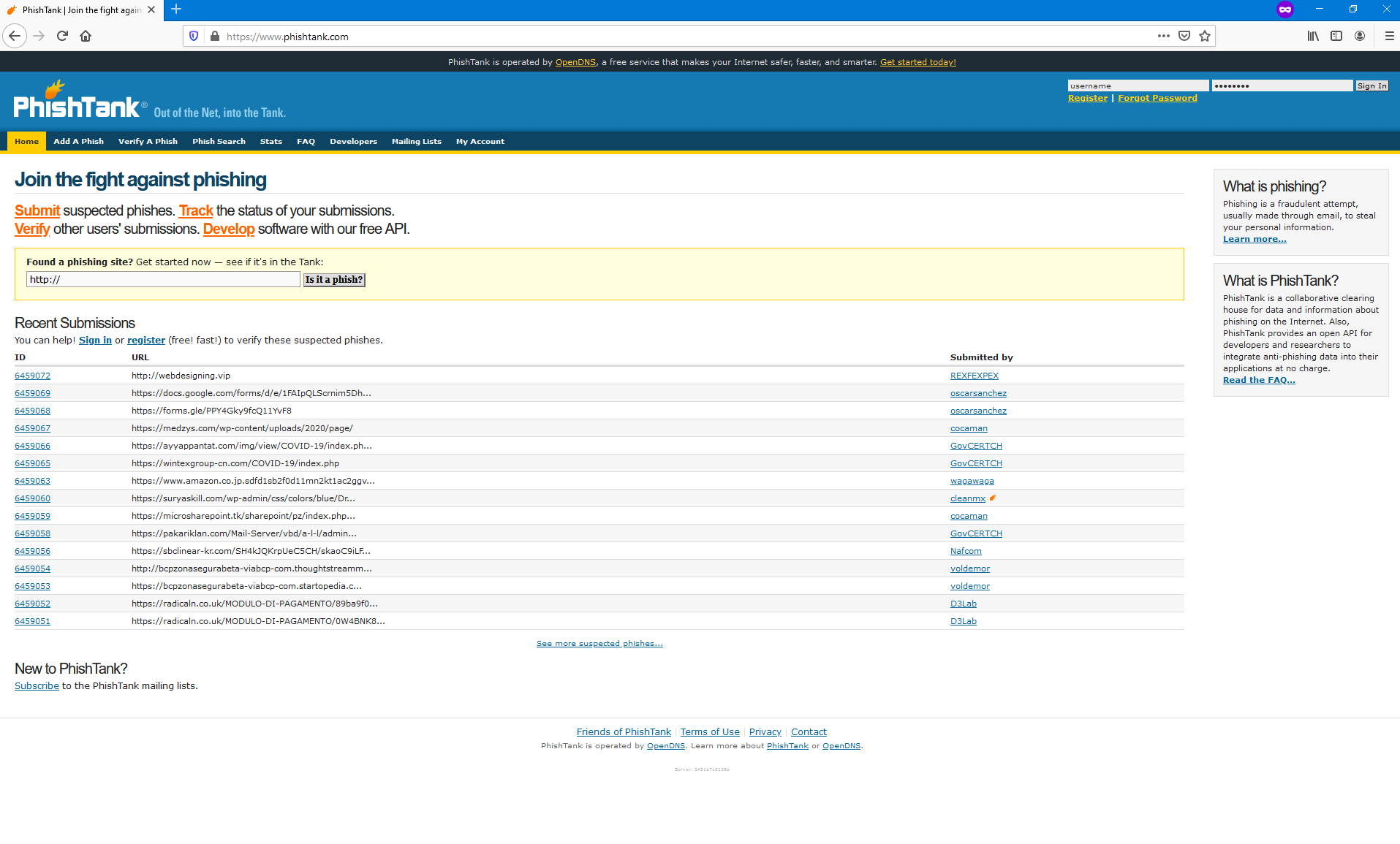 Click on Register or use the following URL:
https://www.phishtank.com/register.php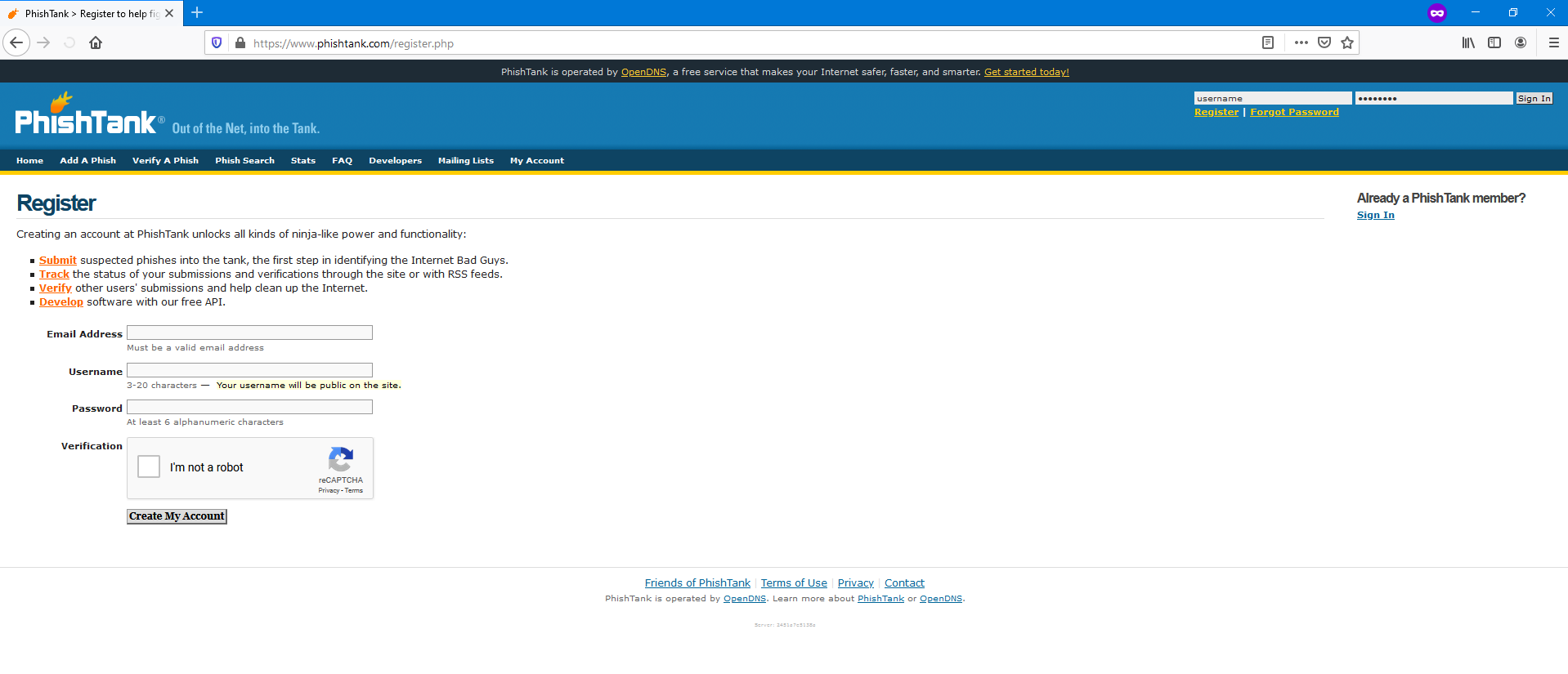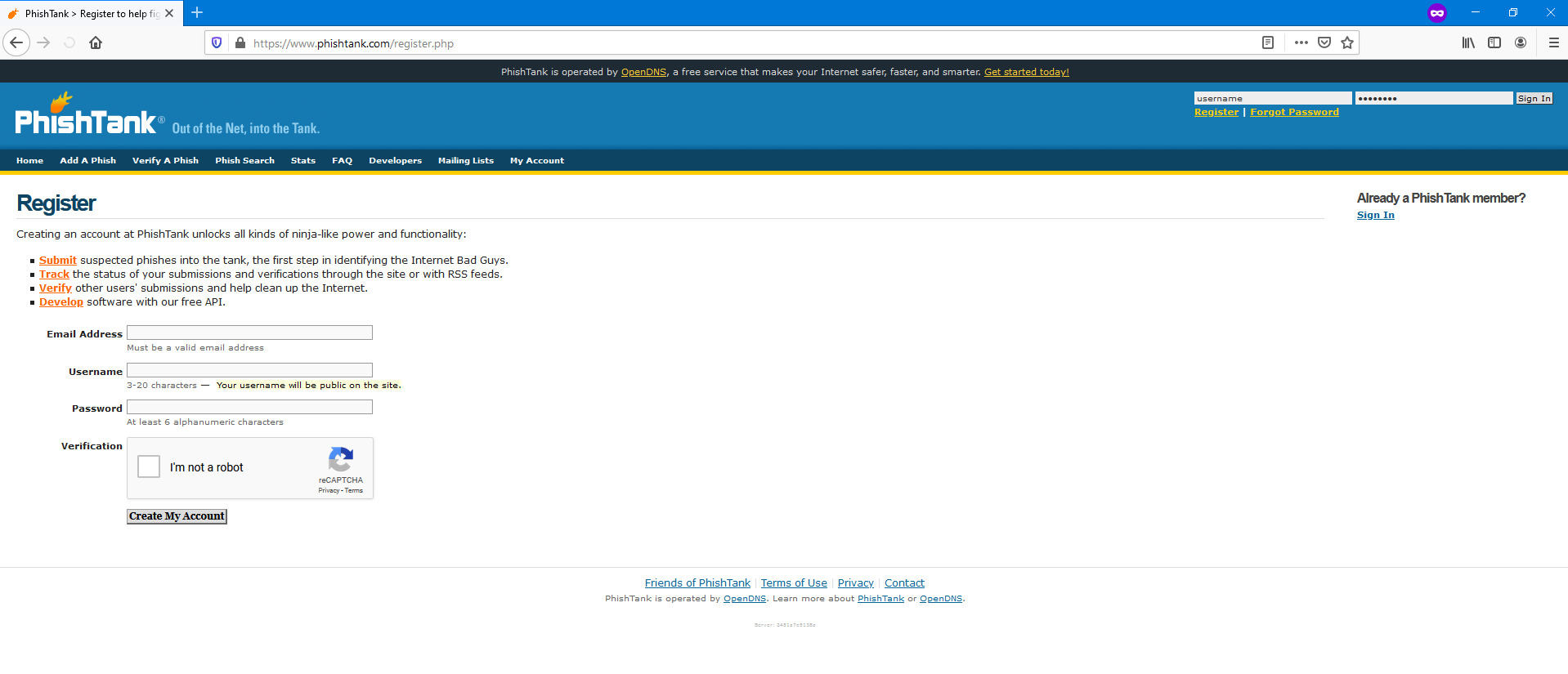 Enter your details: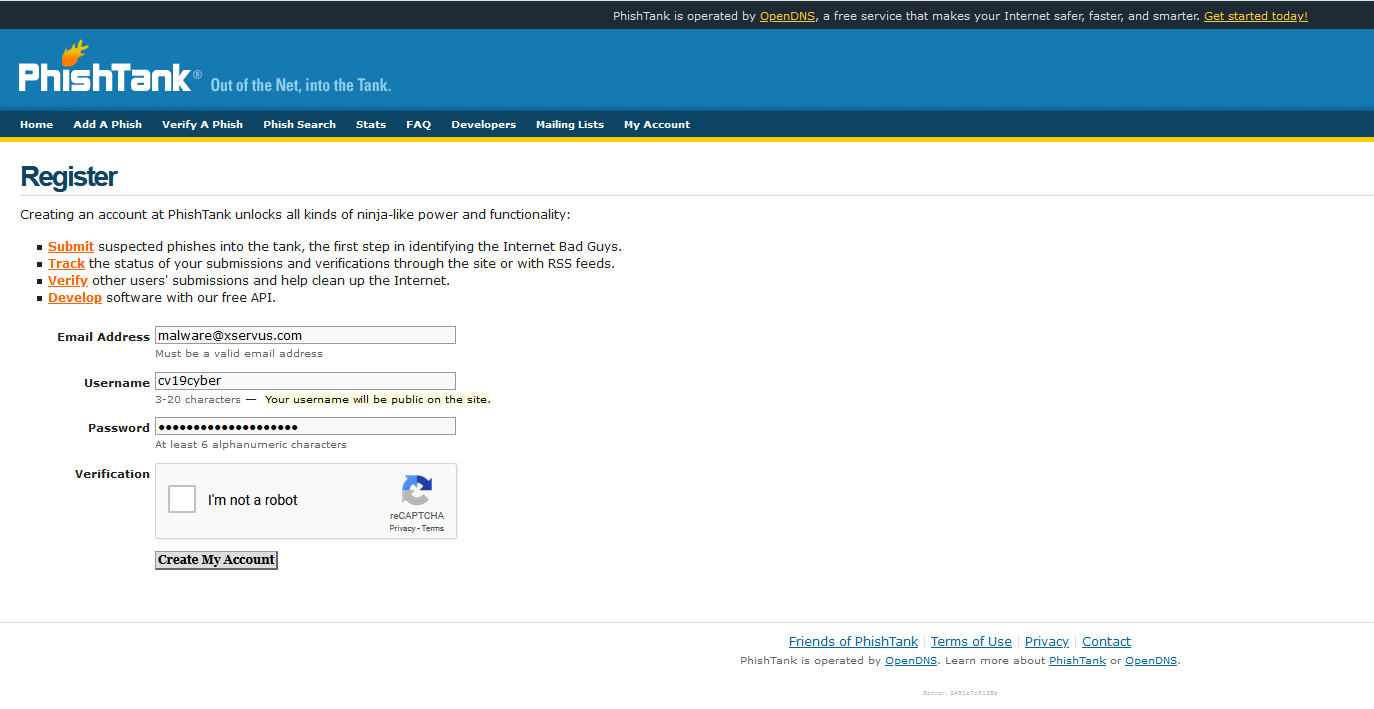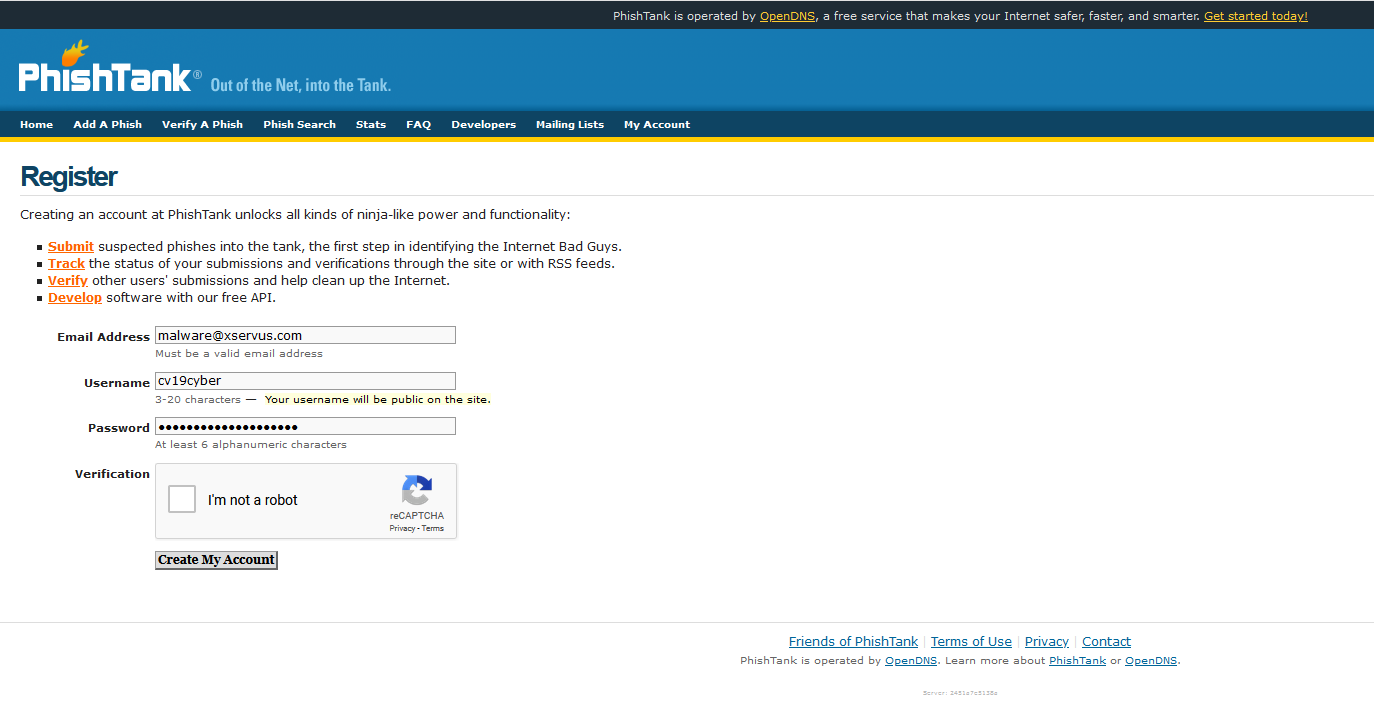 Click I'm not a robot and complete the captcha: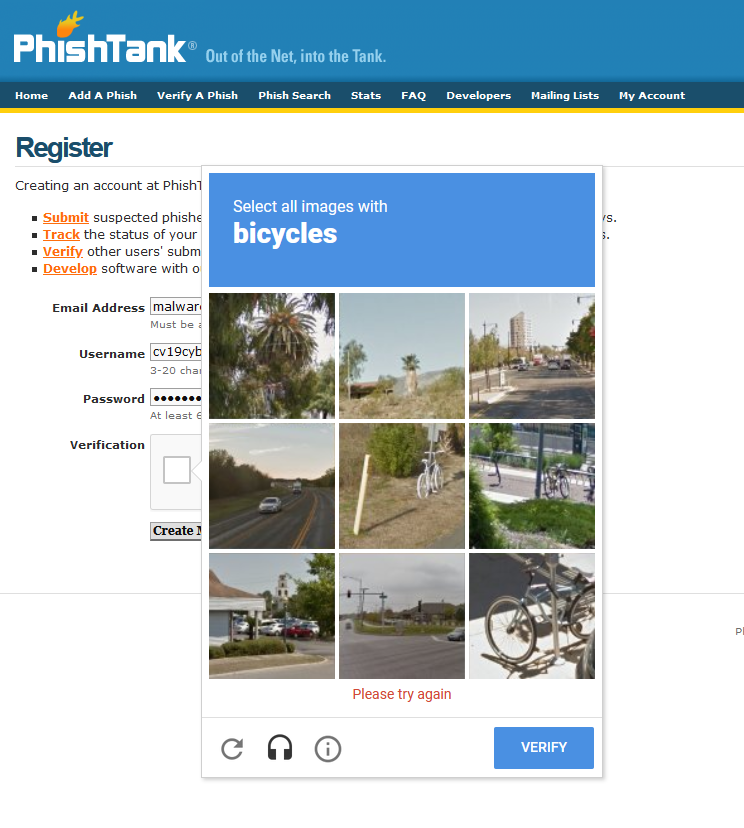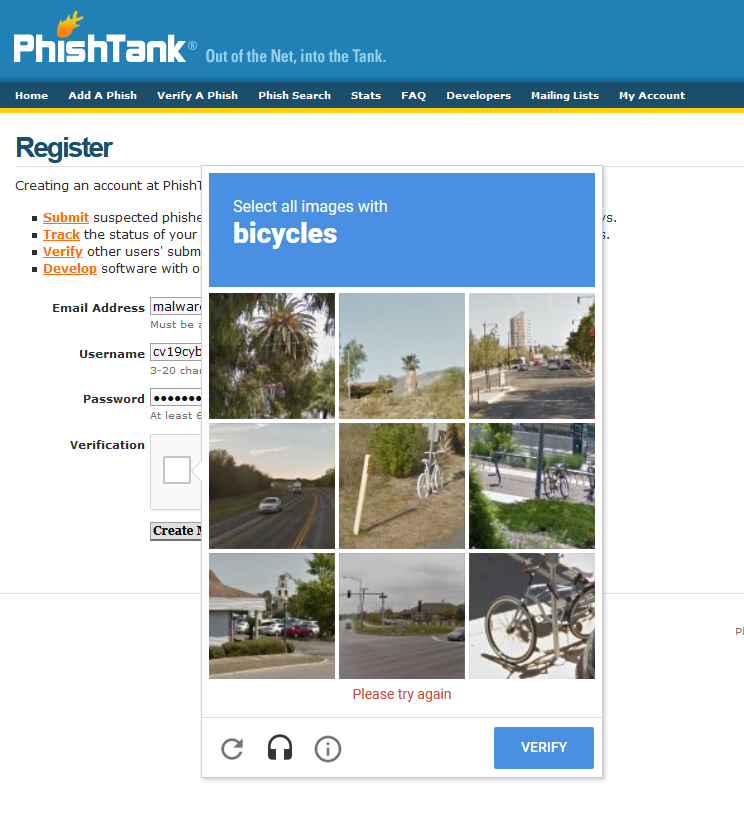 Click Verify and then Create My Account: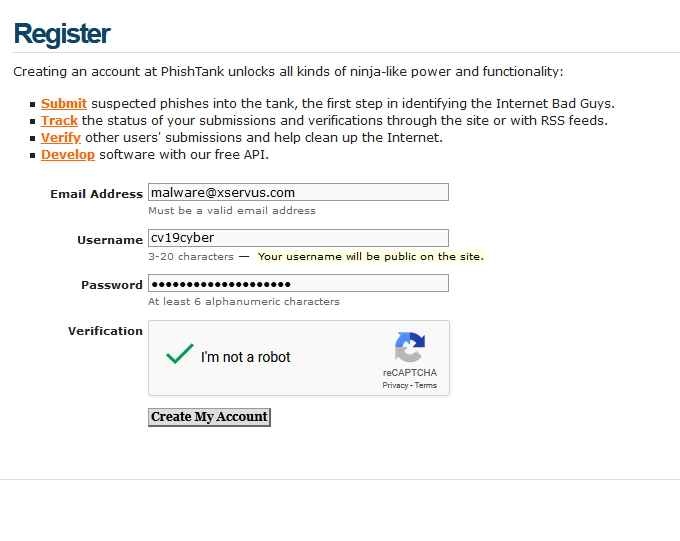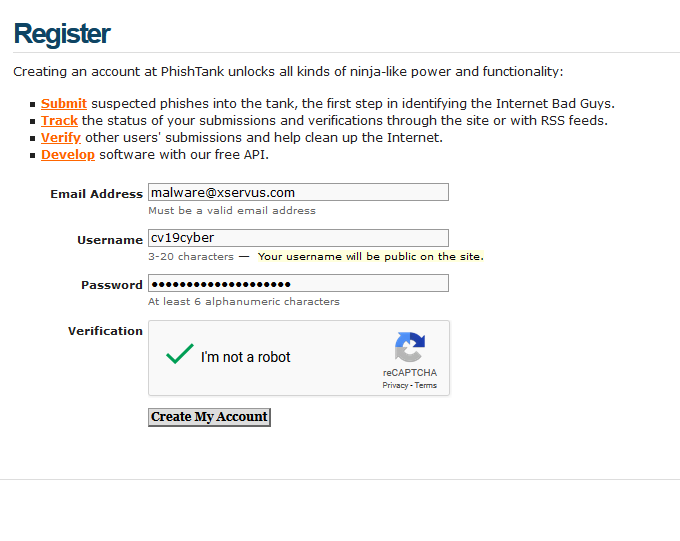 You will now be sent an email with a validation link: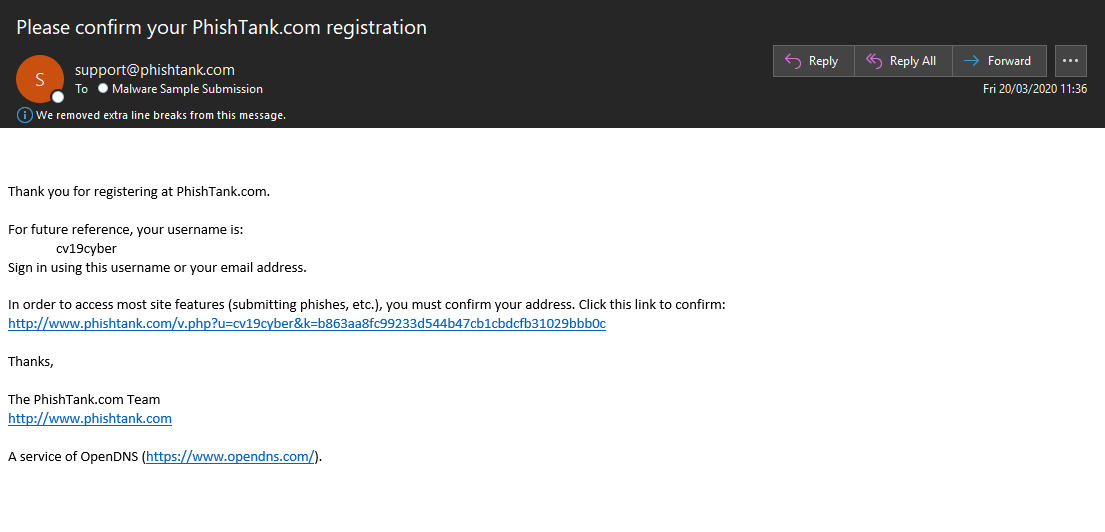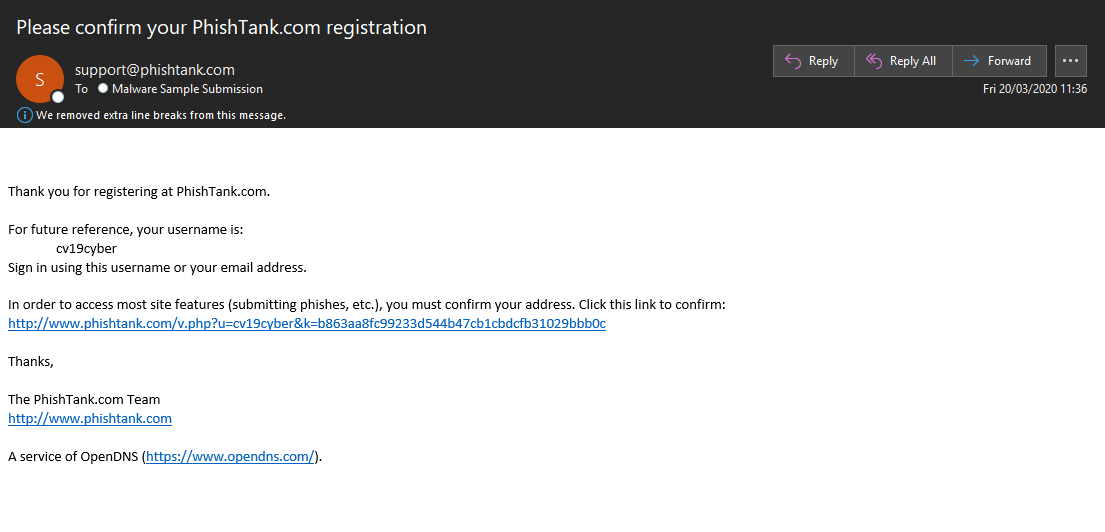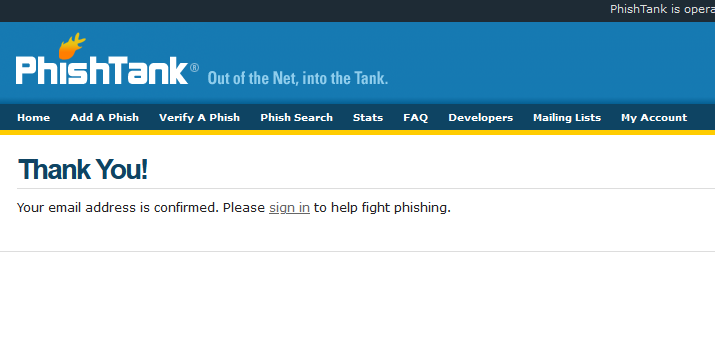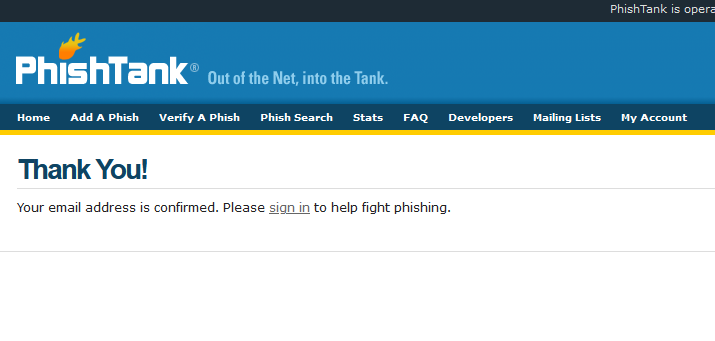 You are now good to go! Next, we need to sign in:


Reviewing and Voting
We are now ready to report and vote for phishing sites!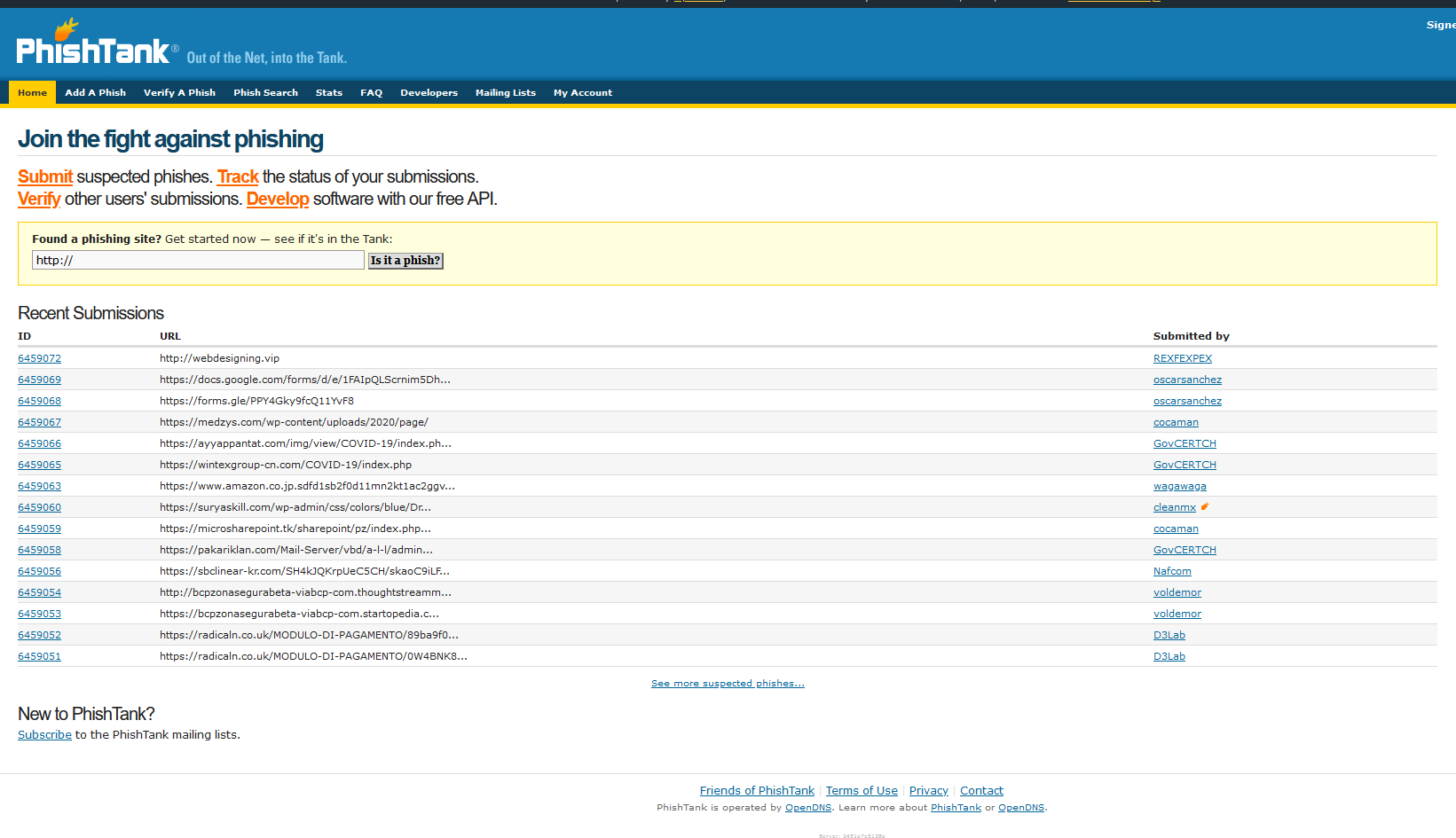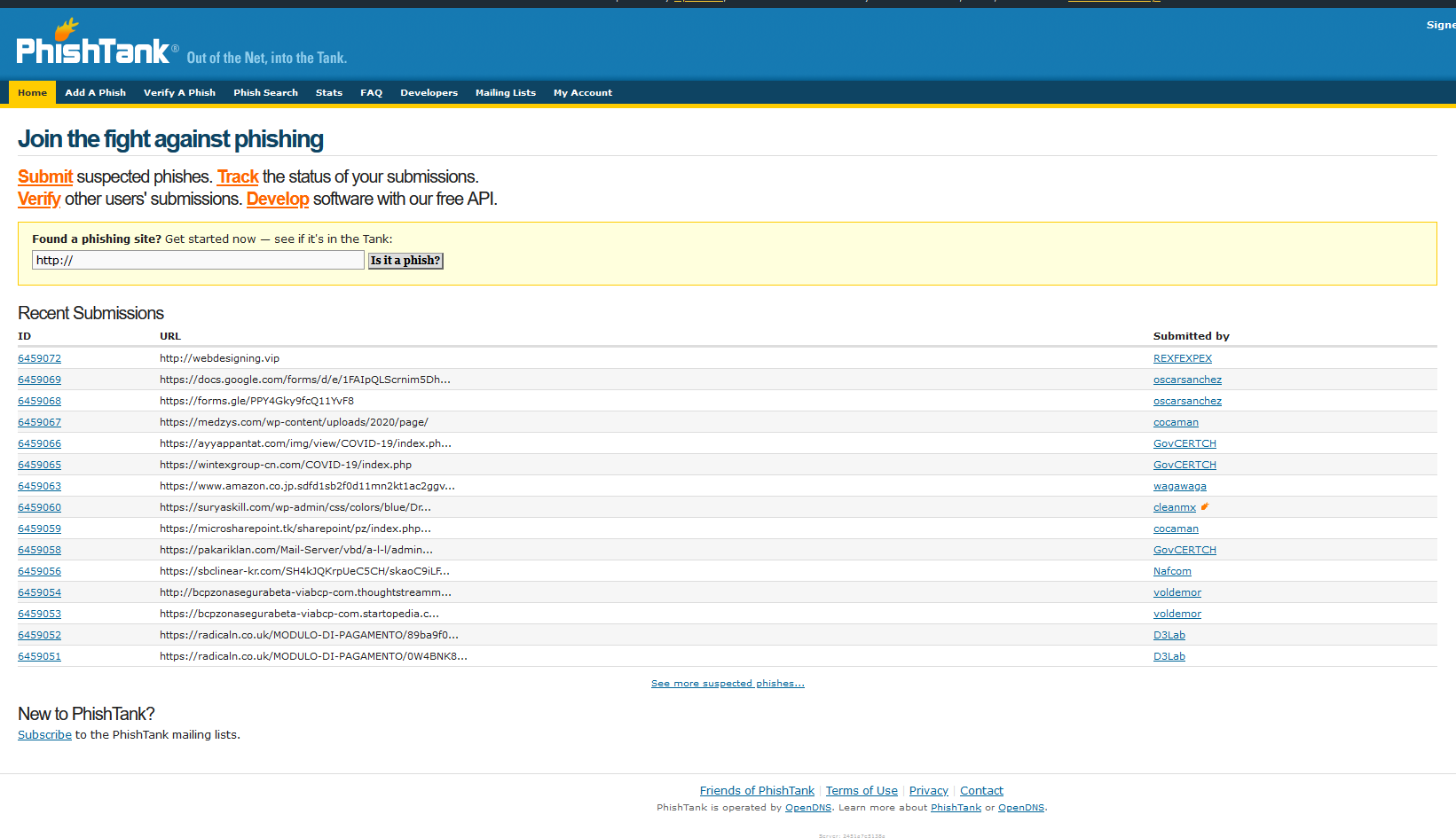 Click on the submission ID you want to review.
Review the site – this one is impersonating the World Health Organization (WHO):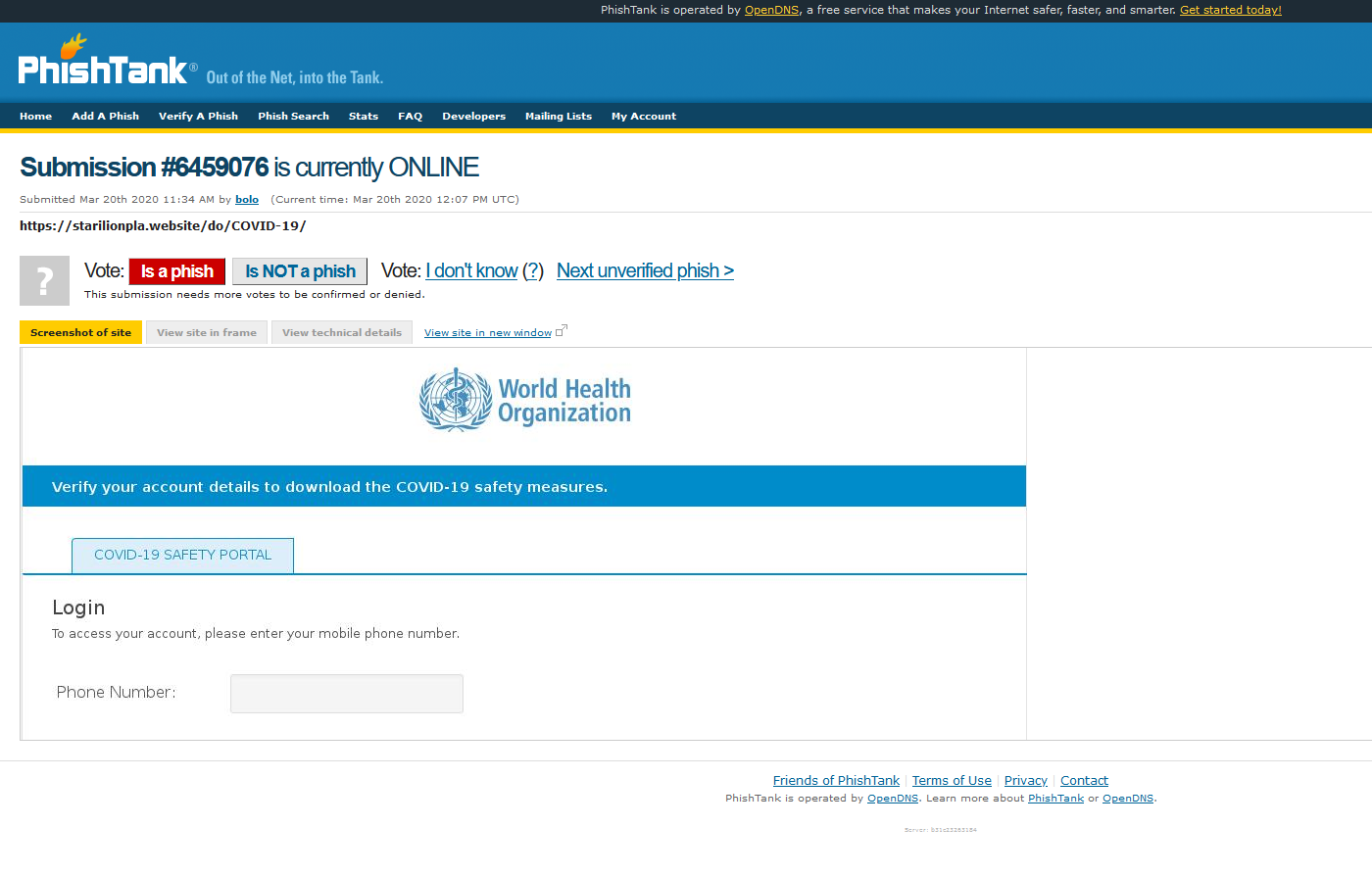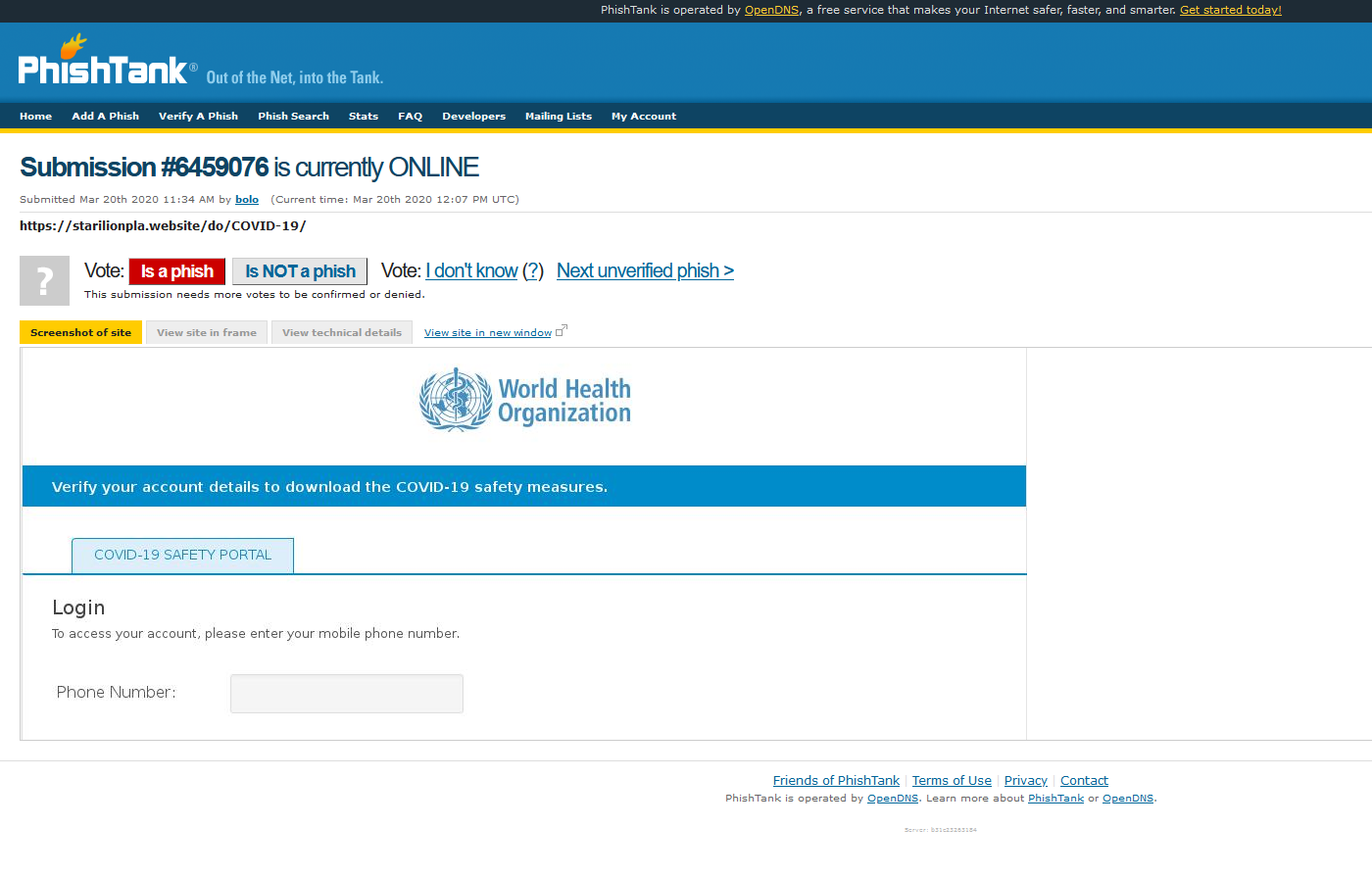 Click it's a PHISH (or another option, depending upon the result of your review):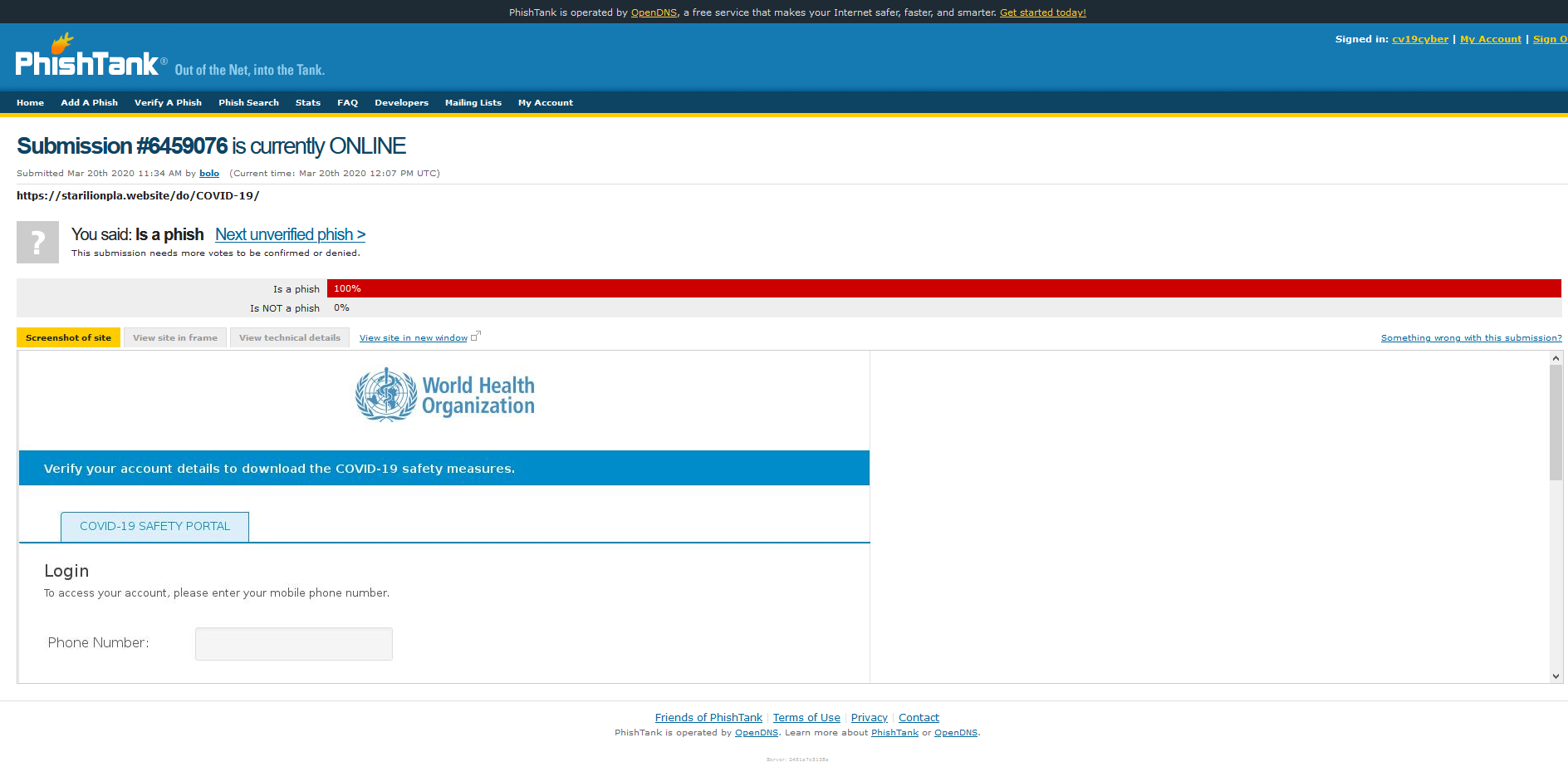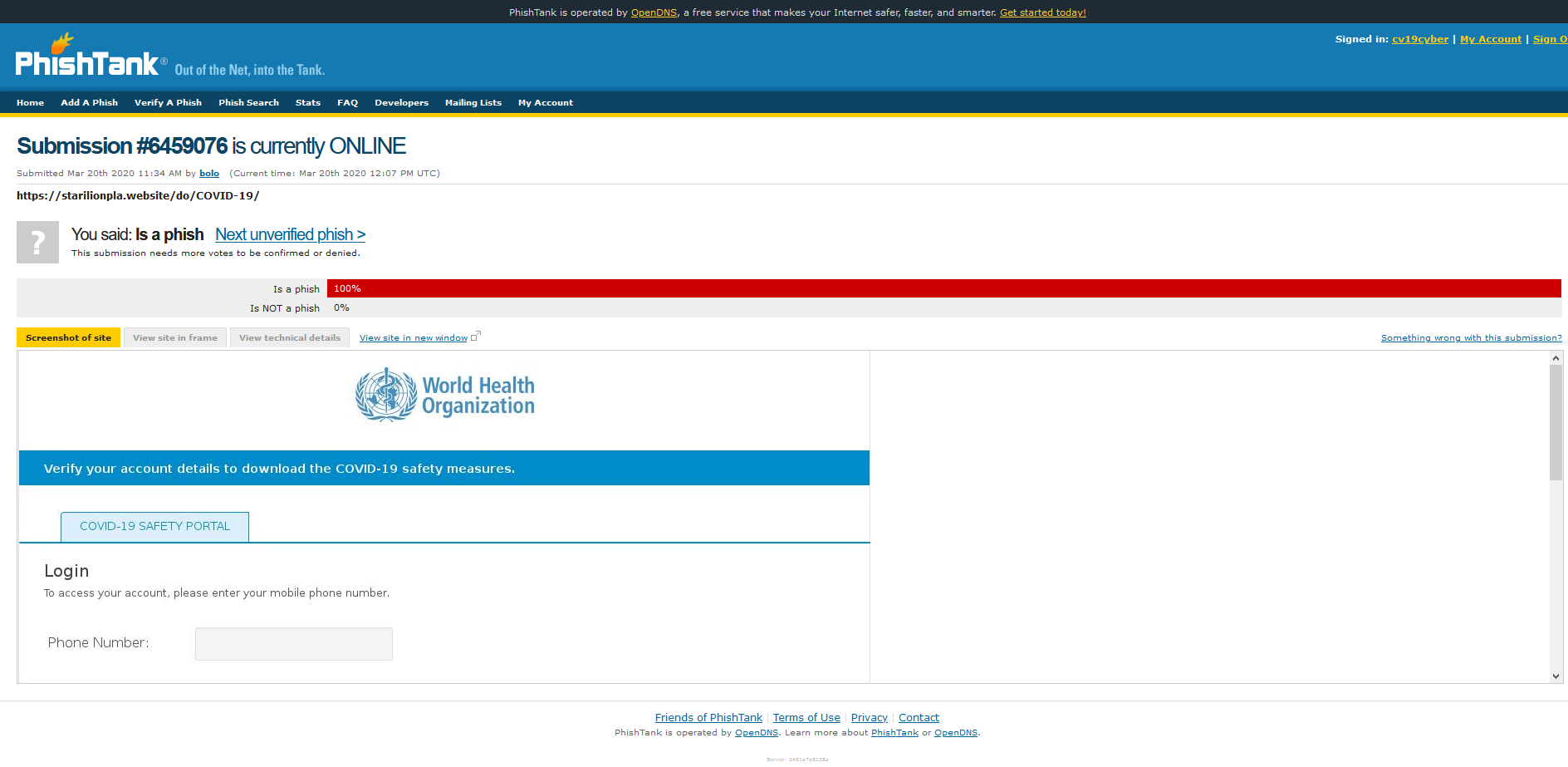 We have now voted this as a phishing site! Simples! If the site gets validated enough it will be added to block lists.
Phishtank can be used to report both URLs and phishing emails. The process is fairly simple. If you want to check a URL, you can do this from the main page. If it is not in the database, follow the onscreen instructions and submit the phish. You can then share the URL with the group and we can help review and upvote sites once they're submitted.
Every little bit we do to disrupt these networks helps, so get registered and make sure you remember to report and upvote!